Wow! Hasn't April has come and gone so quickly!? I sort of feel like it's only just started, but here we are - at the end of the month already! This is the month that my little boy turned two years old and that we
celebrated Easter.
It's also the month that I hit the third trimester of my
pregnancy
with baby #2. Here's a little look at some of the things we've done and loved this month and some of things we are looking forward to next month..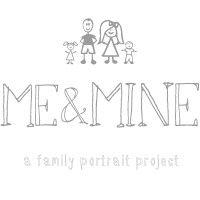 In April I..
Loved celebrating Ethans second birthday with him and his Daddy.
Have enjoyed the much warmer weather and having more days out! The lighter evenings have been amazing too and make such a difference I think.
Have struggled with third trimester exhaustion, but have been so grateful to my ever-supportive Husband for taking such good care of Ethan and I.
Enjoyed putting together Ethans Easter basket and giving it to him. And then spending Easter at my in-laws.
Have watched my neat little bump turn into a huge boulder looking bump.
Have spent many moments watching my little boy kick and prod his way around my stomach as he grows bigger and bigger.
Have loved the return of Game of Thrones - best show ever!
Enjoyed getting more bits together for baby #2 and sorting through Ethans old clothes and then rearranging the drawers in Ethans room around to make space for baby's things.
Was given the opportunity to become a Channel Mum sponsored vlogger and start growing my YouTube channel.
Am looking forward to my next scan and seeing baby #2 again.
Have enjoyed watching 'Better call Saul' on Netflix.
In April Adam..
Had lots of fun celebrating Ethans birthday at Peppa Pig World with him and organising his party.
Wasn't happy when his car broke - but was much happier again when it (eventually) got fixed!
Was a super Husband and super Dad (as usual).
Also loved the return of Game of Thrones!
Had increased sales of his custom Lego mini figures and was very happy about that.
Released a brand new figure for his store - Geralt from The Witcher 3.
Was thrilled to get his hands on the brand new Apple Watch.
Had fun meeting up with some old friends he hadn't seen in a while.
Played lots of Monster Hunter (as he did last month!) ;)
In April Ethan..
Turned two years old! And celebrated with a trip to Peppa Pig World, a party at home and lots of cake, presents and family.

Loved that his Grandma and Grandpop got him a slide for the back garden for his birthday.

Turned into a proper toddler.. hello tantrums!

Learned how to say 'shoe' and 'choo choo'. Has also said 'eyes', 'fish' and 'Dada' a few times.

Has spent quite a lot of time (pretty much a couple of hours everyday) at the park and has loved it.

Loved feeding the ducks and didn't want to leave them. Also learned how to say 'Quack Quack'.
Enjoyed eating lots of chocolate at Easter.

Loved playing with his new wooden train set and new Peppa Pig toys.

Spilt a whole cup of tea over the MacBook - whoops! (Luckily it still works..)

Has still loved being read to just as much as ever.
Don't forget to link up your March family photos to be in with a chance of winning a prize from photobox.com and also check out fellow co-host
Fritha
and her fantastic and inspiring blog.