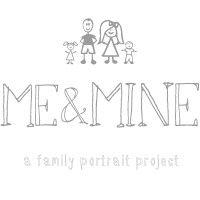 Gosh! How quick has May gone? It's insane! I can't believe that this is likely to be our last month of Me and Mine as a family of three. That feels so weird to say, especially considering how fast each months Me and Mine blog post seems to come up!
This months photo was taken in Cornwall on the beach - it didn't come out too bad considering how rough I felt at the time and the second photograph (below) was taken at a farm local to us which we has fun visiting together on bank holiday.
In May I...
Felt like though this month I've spent a lot of it either battling the third trimester exhaustion or feeling unwell with the sinus infection I had, it's been an all round good (but fast) month. I love the build up and excitement that comes the month before having a baby, I got it with Ethan and and I'm getting it now with this baby.
Enjoyed packing my hospital bag and getting more organised and ready for baby.
Loved our mini trip to Cornwall, the hotel was amazing and there's really nothing better than spending family time together.
Have been enjoying learning how to use my DSLR camera on manual settings. I *think* I'm starting to understand it all a little more now.
Loved spending bank holiday at the farm with my favourite people and then snuggling up in the evening together to watch a film.
Have been loving watching Game of Thrones.
Finished work for another nine months (or maybe a year) whilst I'm on maternity leave.
Felt a few braxton hicks, experienced lots of lightning and felt baby move very low down!
Am looking forward to so many exciting things that are happening next month (having my second baby being the biggest of course). But I also have my maternity shoot, a few family birthdays and my in-laws 30th wedding anniversary party coming up.
In May Adam...
Got excited about playing The Witcher 3 on the playstation on his big TV.

Decided that he wanted to start dieting again. He uses the My Fitness Pal app and he is doing really well.
Was invited to and has booked his place on a stag-do for a friend of his in July.
Became slightly addicted to a World of Warcraft game app on his phone called Hearthstone.
Has felt really excited about becoming a Dad of two!
Took Ethan to the park (multiple times a week), to playgroup and swimming every week by himself so that I've been able to rest and stay up to date with any blog work I've needed to do.
In May Ethan..
Seems to have really grown up again!
Loved going to Cornwall and using his new Trunki suitcase - he loves it so much!
Decided to start eating dinner a bit better than he has before.
Threw less tantrums and has been all-round a lot nicer than previous months (we had been going through a bit of a tough stage!)
Showed us that whilst he doesn't use many words to communicate, he does understand most of what we're saying and can in fact count - he understands the concept of two!
Got so excited seeing and feeding the animals at the farm.
Has developed a bit of a fascination with his mini hoover and loves nothing more than hoovering with Daddy and also mowing the garden grass with his Dad.
Sat and watched a movie the whole way through for the first time ever. We've just learnt that Ethan loves the Minions from Despicable Me, so we brought the films and he sat and watched the first one the whole way through last week.
Was a bit poorly, but is now fully better!
Has loved playing and even having lunch outside now that the weather is a lot warmer.
Don't forget to link up your March family photos with us below to be in with a chance of winning a prize from photobox.com and also check out Lucy's utterly beautiful blog - she shared some wonderful news of her own last month and I personally can't wait to watch her beautiful family grow!
FACEBOOK
|
TWITTER
|
INSTAGRAM