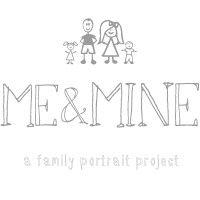 In March I..
Really enjoyed our stay at Bluestone National Park in Wales. We went with Adams parents and had so much fun, it was lovely to have a chance to relax.
Equally loved Folly Farm and Tenby Beach (where the above photo was taken) also in Wales.
Had so much fun making and watching our video back of our memories from Wales.
Learnt that I need to relax more and take life at a slower pace.
Parked the idea of getting the loft conversion done this year (this sort of ties in with the above).
Struggled from time to time with being seven months pregnant and looking after an active toddler, but am starting to learn how to manage it.
Started seeing an osteopath for my back pain which has started up again as the weight on my front has increased.
Brought Ethans Easter basket and birthday presents ready for next month. Can't believe he's two in a few weeks!
Am looking forward to return of Game of Thrones next month.
In March Adam..
Was the ever supportive Husband - he's been amazing looking after Ethan and I when I've felt exhausted or been in pain.
Really enjoyed Wales, especially getting to drive go-karts and have a go on a digger! (He's a big child) ;)
Played Monster Hunter a lot.
Also learnt that he too needs to relax a bit more and take life a little slower.
Got excited about the announcement of the Apple iWatch.
In March Ethan..
Enjoyed being on holiday with us and his grandparents. He had the most fun in the soft play, being outdoors and playing in the pool!
Has shown so much more of an understanding, though still no words. He is able to point out lots more this month when asked where things are.
Has thrown lots and lots of tantrums (the joy!).
Has loved that now the weather is warming up a little, we've been able to start going to the park again on his trike.
Has shown a little more interest in Mummy's growing tummy.
Had fun making Easter crafts with Mummy.
Also had as much fun making Easter cakes.
Continued to adore doing his swimming on a Thursday morning.
Don't forget to link up your March family photos to be in with a chance of winning a prize from photobox.com and also check out fellow co-host
Katie
and her stunning blog, which is full of gorgeous words and beautiful photographs of her and her family.